Sobrang IN ngaun to the highest level ang mga asian novelas. Ewan ko ba d ko na maalala kung kelan ako nahook sa mga toh. Basta isang araw nagising na lang ako na gustung-gusto ko na lagi manood ng mga asian series na pinapalabas sa 2
(syempre kapamilya ako eh)
well d2 naman tlga unang na-er
e at nagsimula ang Asian Novela. Naalala ko pa dati 3rd year college, pag dating ng 4-5pm nawawalan ng OJT sa PUPILS
(Polytechnic University of the Phils. Integrated System)
Di ko na maalala kng ano ung 'L' basta samahan ng mga COMSCI/IT na gumagawa ng systems ng PUP. Meryenda daw ang rason pero ang totoo manonood lang ng
Meteor Garden
sa canteen. hahaha! Di pa nakuntento after manood, pagtataluna
n pa kung sino mas ok, c Dao Ming Si or si Hua Ze Lei. Pero ako forever Hua Ze Lei ako na mula nang mapanood ko xa kasama ko na xa hanggang sa panaginip noon at kunwari ako si Shan Cai. Hahaha!
After ng

Meteor Garden II

, d ko na alam kung ano mga sumunod na nangyari. D ko alam kng sino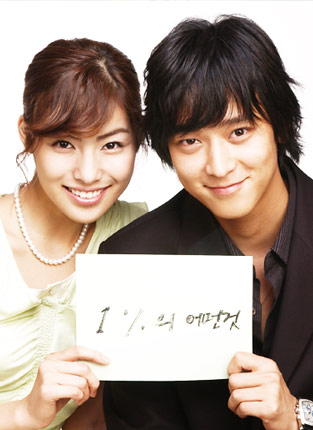 nauna mag
palabas ng Korean series GMA or ABS-CBN

(care ko!)

.
D ko na m
atandaan kng ano mga sumunod na palabas. Pero eto mga naalala ko na pinanood ko nung college:

Lovers in Paris

tapos naging idol k
o pa si Kitchie Nadal. Hahaha! Cno ba d makakaalala kay Martin, Carlo at Vivian.

Napahinga ako ng konti nung grumaduate at n
agkat
rabah
o na ako kc bihira na ako maka
p
anood ng TV. Pero simula n
ung lumevel-up ang mg
a
pirated DVDs

(o matagal na cla lumevel-
up, late ko la
ng nadiscover)

pag may gus2 na akong series bumibili na ang lol
a mo. Name it.

1)

My Girl

(the best korean series for me)


2) Full House

(ang kauna-unahang series sa GMA na pinanood ko kc lab ko c Rain tlga...)

3)

Love Story in Harvard

(tapos na to eere sa GMA
nung pinanood ko eh...ate ko pa bumili nyan)

4)

Something About 1%

(ganda ng kwento at ending pero tingin ko not all will appreaciate this..e2 ang DVD na soooper pangit ng subtitle...)

5)

Which Star Are You From

(kung san soooper nahook ako kay Kim Rae Won...)

6)

Princess Hours

(ang d ko pinagsasawaang panoori
n, DVD, show sa ABS tapos nireplay pa sinusubaybayan ko pa r
in.. hahahaa! at sana ipalabas na ang part 2)
7)

Spring Waltz

(ang katatapos lang ng series
sa
ABS...at ang nakakahipnotismong soundtrack na "One Love" by Acel)

8)

Coffee Prince

(mas maganda pa rin Princ
ess Hours, pero sooper trendy nga naman ng kwento nito... nakakainis lang ang ending...grr! sori sa mga fanatic d2...cguro kaya
d ako nahook maxado kc ung kwento na
basa ko na sa pocketbook dati... or dahil 4 consecutive nyts na ako nagpupuyat. Marathon ng spring waltz den coffee prince kaya bandang huli d ko na na-appreciate maxado kc bangag na
ako...hahaha!)

9)

Marrying a Millionaire

(d2 ko ulet napanood ung guy sa

Green Rose

at u
ng girl sa

Glass Shoes

kung san after ko to mapanood, I wish n
a ganyan ako kamahal ni Bert
nyahahaha!)

10)
My Love Patzzi
(ang katatapos ko lang panoorin last weekend...bida ulet c Kim Rae Won hehehe! Kim Jae Won ng
Wonderful
Life
at ung girl dun sa koreanovela dati ng ABS na pang-11am. eto ung series na kakaiba ang ending...hahaha! labo kng sino tlga nakatuluyan...the story of an evil girl but so nice tlg
a na tanging 2 lalaki lang nakakaintindi sa kanya and her friend na known to be nice pero cunning tlga. Two childhood friends who compete to each other but the other one always stole the happiness of her friend which turned the other girl to be bad.)
Taiwan nob
el
a naman...charaaannnnnnnn!
1)

It
Started With a Kiss

- hehehe! common lang
story nito pero nakakatawa at nakaka-inlove... can't wait for the par
t 2.

2)

Love Contract

- si Ariel Lin ng ISWAK pa rin ang bida, pinalabas din to sa QTV pero so so lang ang kwento.

Marami pa yan eh d ko na matandaan.

A Love To Kill

(Rain)

,

Save the

Last Dance,

Princess Lulu

(Si Vivian ng Lovers in Paris)

at

Forbidden Love

(bidang babae sa Love Story in Harvard)

pero sa TV ko lang y
an napanood. Hehehe! Kung mapapansin nyo wala yu
ng ibang mga kilalang series pag mejo
pangit kc dubbing feeling ko d na rin maganda. Gus2 ko kc maemosyon din ang boses. Hahaha! Yung tipong feel na feel mo ung sinasab
i ng casts.

Ang pangit lang s
ken pag nanonood ako ng mga series, nagiging idealistic ako maxado. Dati sa pocketbuk ako adik, pero tinigil ko
na nung lumabo mata ko. Sa kapapanood ko ng mga ganitong palabas, i wish
na sana ganyan din ang kwento ko na, yung guy na magmamahal sken ganyan din. Hahaha! At ang
pinakamalala, inaaway ko c Bert lagi after ko manood. Hahah
a! For almost 1 week high pa rin ako nyan sa pinanood ko at kadalasan dala ko pa hanggang sa panaginip ko. ADIK tlga.
Ang
series na pinapalabas ng months sa TV 2-4days ko lang pinapanood. Hehehe! Expert na nga ako sa pagbabasa ng subtitle na bali-baliko ang English. Example "It is not your

falsely

." Ano napapala ko? Wala! Hehehe! sandaling kilig at tawa at iyak na nagpapamugto pa ng mata ko. Nyahaha! At kahit napanood ko na sa DVD susubaybayan ko pa rin yan sa ABS-CBN.